Acharya Bharat Shetty (Founder)
Acharya Bharat Shetty is the first yoga teacher in India to be certified as E-RYT 500. He also has RCYT and RPYT to his credit. Having more than 3 decades of yoga teaching experience, he has trained more than 2100 teachers from over 80 countries.
Born in a small village next to the temple town Udupi in Coastal Karnataka, Bharath was drawn to Yoga after experiencing the alleviation of his sufferings from chronic asthma.  He practiced Yoga and regained the good health ever since. His first teacher was Mr. Kumara in Shantivana Trust, a Yoga and Naturopathy center close to his hometown.  To spread the benefits of Yoga to masses, he decided to become a professional yoga teacher.   In this pursuit, he underwent training at Pune, under the legendary Yoga Guru B.K.S. Iyengar,  one of the most inspiring and revolutionary teachers of 21st Century. This, helped him gain deep insight into the Iyengar style of Yoga.
Today he is a certified teacher with qualifications from the Indian Yoga Institute, Vivekananda Kendra, Bangalore (Grade A); International Sivananda Yoga Vedanta Centre, Trivandrum (Grade–Excellent).   He was awarded Yoga Siromani and Yoga Acharya titles on completion of  the trainings.  Bharath is the winner of Himalaya Yoga Olympiad (Indian National Yoga Championship), Haridwar, 1998; and Bangalore, 2001.   He has also specialised in Pranayama, Kriya, Meditation and Special Therapy classes for women, children and ailing people.  He has organised several Workshops in Malaysia, Switzerland, Bangkok, Belgium, Germany, Bangalore, Bombay and locally in Mysore. He has also organised many workshops  at Union Bank of Switzerland, Oracle, ANZ Information Technologies, Theorems in Mysore and is regularly holding a group of workshops for the Staff Management and large number of visitors who come to visit Mysore.
At present, he is the Director of IndeaYoga and Ashtanga Yoga Bharata in Mysore. Since 2005 he has been conducting Teacher's Training courses, which are internationally recognised by Yoga Alliance USA.  Till date, he has successfully trained over 2100+ certified teachers from more than 80 countries all over the world.  On personal front, he is married to Archana Shetty from his hometown. They are blessed with two smart and independent daughters – Aajna Shetty and Abhijna Shetty.
Archana Bharath Shetty
A serious & passionate advanced Yoga practitioner who has balanced her life from home to learning & spreading awareness about Yoga. Mrs. Archana is married to Acharya Bharath Shetty & has been trained under him. She is one of the Directors of IndeaYoga. She is also one of the senior teachers of Ashtanga Yoga Bharata & IndeaYoga with the teaching experience of more than 10 years. She is experienced in teaching beginners as well as advanced practitioners & focuses more on back bending & hip opening asanas. She also takes pre-natal & post-natal yoga classes at Ashtanga Yoga Bharata as well as assists Mr. Bharat Shetty in Mysore Style classes at IndeaYoga if required.
Testimonials:
The teaching method of yoga makes to relax our body & mind. It made me to refresh my mind by removing all the stress. They taught us according to our requirement. It has improved my concentration.
Nikhil Uthappa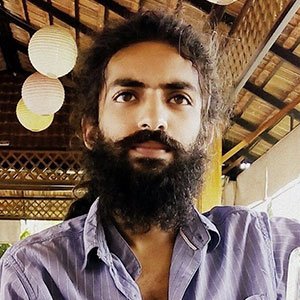 An ardent practitioner of Yoga for the last few years with Bharath Shetty. He has been assisting Bharath since the completion of the course. He fits into the Indea Yoga team almost to perfection, knowing his qualities of maintaining discipline to the classes and punctuality, just like his master. Nikhil chose this yoga path out of choice after working for over 3 years. One of our senior teachers here at the Shaala.
Prashant Kumar Verma
An avid Sportsman, Adventurer and passionate Traveler, Prashant is a Level- II (RYS 500+ hours) certified teacher from Indea Yoga (Mysore). He has been practicing yoga for quite a while, along with different other sports for more than 12 years.  Before becoming a yoga teacher, he got trained-under and assisted Yogacharya Mr. Bharth Shetty, and senior teacher Mr. Nikhil Utthapa. Being an ardent Athlete and adventurer, he has been into Trekking, Hiking, Swimming, Scuba diving, Motorcycle rides, and different forms of Martial arts.
Aldren Andrew Menezes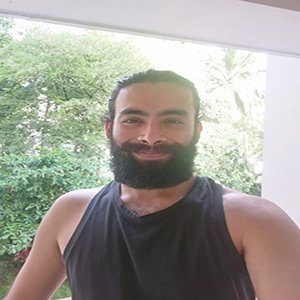 A level 2 yoga practitioner certified at IndeaYoga Mysore under Yogacharya Bharath Shetty. Aldren's career began as a real estate agent in the extravagant city of Dubai, barely a year in he realised that he had questions about existence and his purpose so, he quit and decided to deep dive and explore these questions. He started travelling across India and started finding answers in yogic philosophy. He attended a 6-day inner-engineering course that confirmed his belief in yoga. His journey led him to IndeaYoga, where he found his purpose. He has been practicing and teaching ever since.