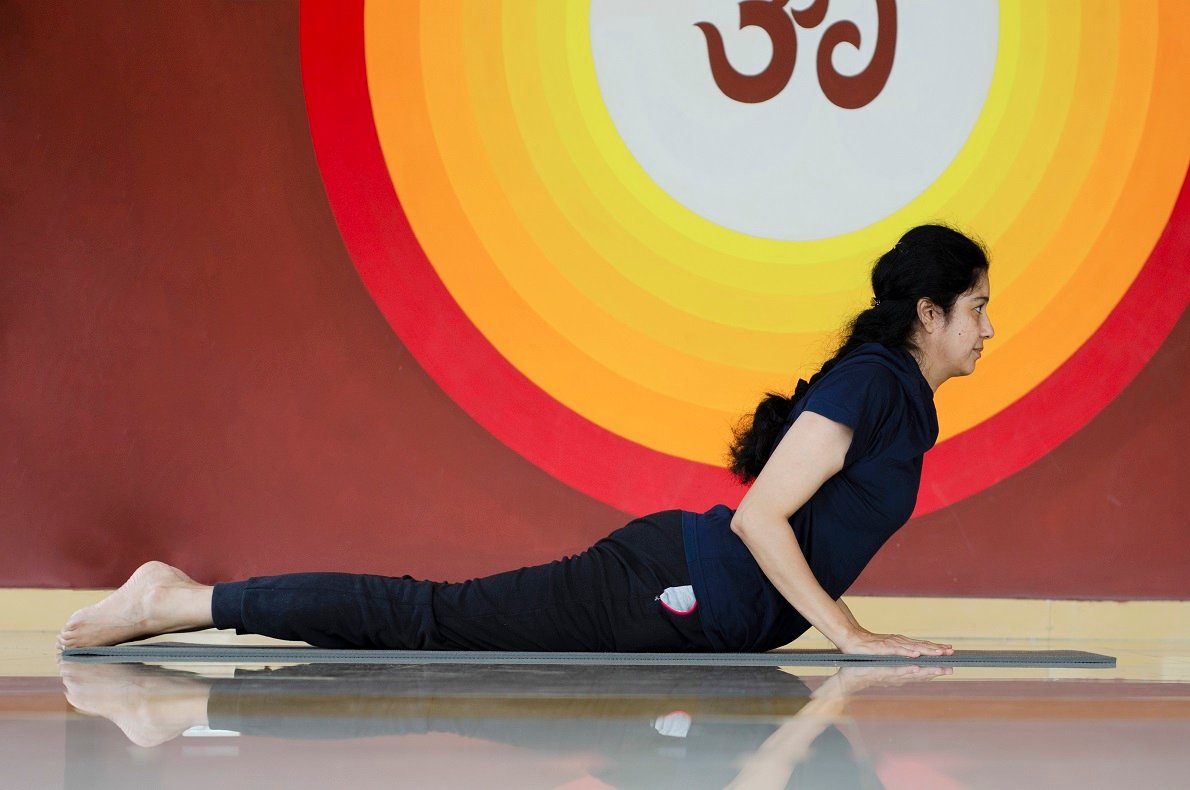 Alzheimer's disease (AD), also referred to simply as Alzheimer's, is a chronic neurodegenerative disease that usually starts slowly and gradually worsens over time. It is the cause of 60–70% of cases of dementia. The most common early symptom is difficulty in remembering recent events. As the disease advances, symptoms can include problems with language, disorientation (including easily getting lost), mood swings, loss of motivation, not managing self-care, and behavioural issues. As a person's condition declines, they often withdraw from family and society. Although the speed of progression can vary, the typical life expectancy following diagnosis is three to nine years.
Yoga offers a personal journey of growth and self-discovery for each practitioner. It also offers ways to join in community with others, all together as part of the universe's prana (life-force). Alzheimer's and other forms of dementia significantly challenge both self-awareness and the ability of individuals in community to connect.
The benefits of yoga and meditation for Alzheimer's and dementia are multiple and far-reaching. Whilst there is no cure for Alzheimer's, research suggests that yoga and meditation may play a role in prevention and improve symptoms and quality of life for patients and their caregivers. Yoga and meditation may be so efficacious for Alzheimer's and other forms of dementia as they engage different parts of the brain based on the various components of the practice, which commonly includes pranayama, asana, chanting, and different forms of concentration. Each of these facets can help the brain to form new connections through the stimulation of neuroplasticity.
Watch the video below to know Yoga Exercise for Alzheimer's disease | Dementia Recovery with Yoga